As five-star rated beauty treatment clinic in
Den Haag, Adria Vita beauty offers a wide
range of treatments for every price.
Feel free to come by, have a free check-up
consultation and choose together with us what is best for you.
We are the Adria team.
Come have fun with us and do top treatments with the quality cosmetics. We have been working as beauticians in our beautiful Croatia for the last decade! What do you need? Facial treatment?, Body?, Lash lift?, Waxing?, You Are not sure what is the best care for you , your face and body!?!?! Come and see. Do you think it is impossible to get rid of cellulite? Come and see. Adria team is here to show you real people with real results. For us clients satisfaction comes first!
Hi, my name is Helena. I am the creator of Adria Vita Beauty, a place where every woman feels good in her skin. When I moved from Croatia to The Hague my vision was to change women's opinion of themselves.
I am an experienced beautician and am well skilled to do great body and skin transformations on women. My passion is to make women happy in their body so after each transformation, I also share success and happiness with my clients. For me, the most important thing is that my clients get, feel and see the results.
From all the range of Beauty, Wellness & Spa treatments, my specialty is Madero therapy which got a big attention in the world of body care. With this effective method women lose cellulite and fat deposits in a natural way. This therapy combined with small changes in life habits results in unbelievable body transformation.
When you enter Adria Vita Beauty you will experience a breath of the Adriatic Sea vibe and a very friendly and relaxed team. We try to make you feel amazing and help you change your habits of body & skin care and physical appearance with great treatments, using only great quality, natural cosmetics products.
Come and visit us in The Hague if you want to feel even more beautiful than you already are! ❤️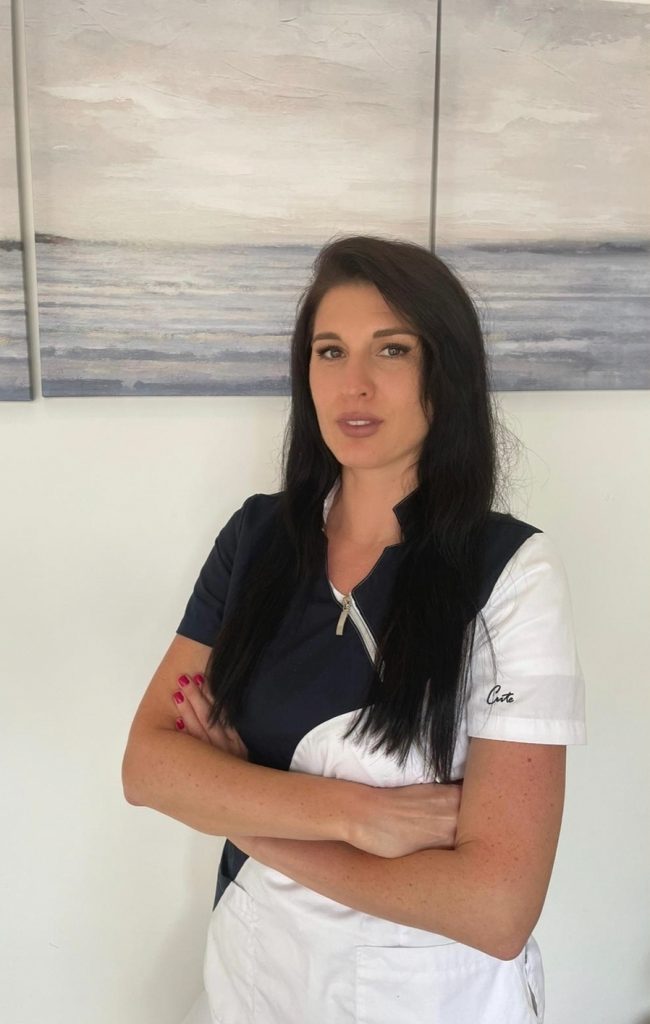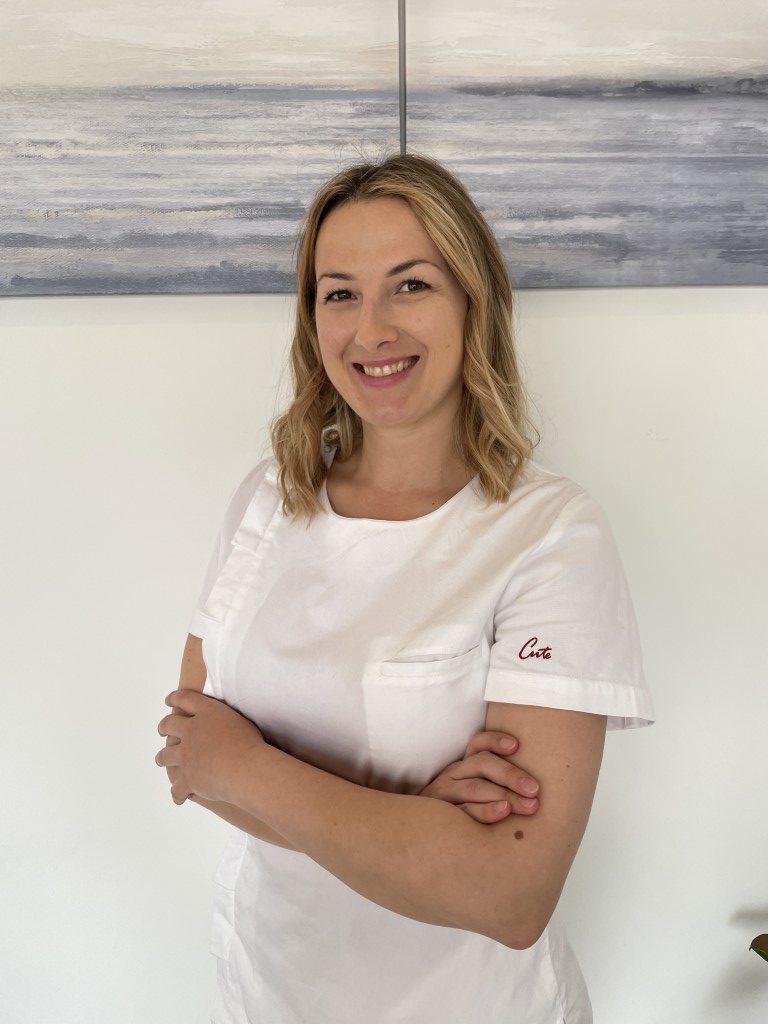 Hoi! My name is Ruža!
I have been beautician for 18 years now. From the beginning I have been perfecting myself in carious facial and body treatments by working with pharmacists, and physiotherapists with the purpose of the widest and best possible knowledge as well as better service.
There ain't no skin problem that I haven't encountered and solved, from various conditions of ance, enlarged pores, oily skin, sensitive skin, wrinkles, scars, carious types of depigmentation (such as depigmentation caused by acne, sun, age spots, etc.).
Enjoy our cheerful and relaxed atmosphere and get to know a professional and experienced team.
Hello! For all who doesn't know me already my name is Karmen and I am 22 years old from Croatia.
I came here in Den Haag almost year ago and Im working in Adria Vita Beauty as well.
I went to high school especially for beautician with some extra practice and courses and since then I'm working in beauty business.
Except face and body treatments I'm also doing pedicure and manicure to solve all the problems your have on you feet/nails.
Also,I am specialised in medical massage to help you get rid off all tension or pain you are having.
Feel free to reach to me and to let me help you!
I hope you will enjoy in our salon and with our professional team as much as I do!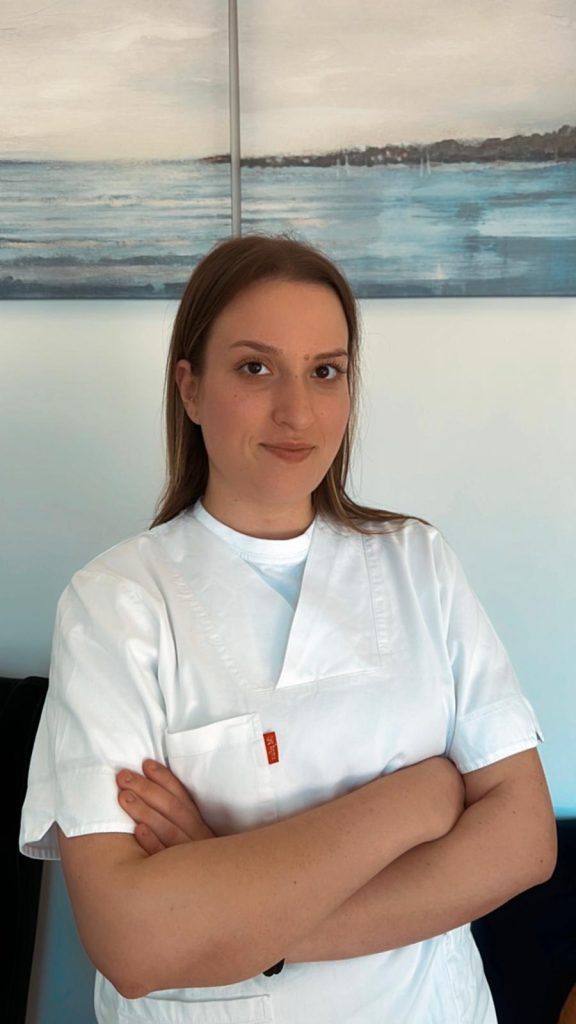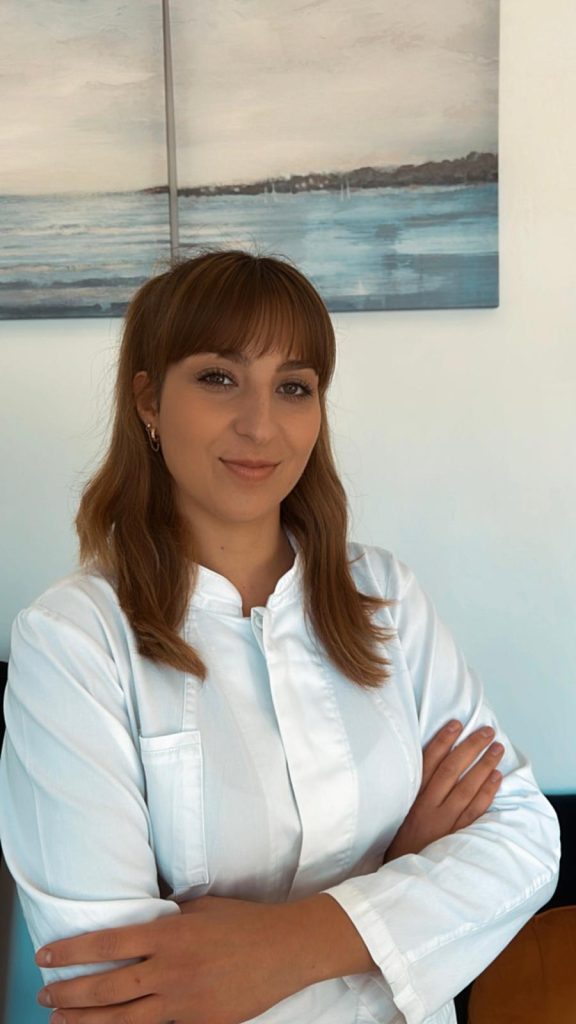 Hi!
My name is Mirela. I'm 25 years old and I come from Croatia.
I've been working as a beautician for 4 years now. I specialised myself as a wellness therapist so my priority is to take the tension off of your shoulders.😁
I just love my job! I'm also a nail tech. I believe there isn't a bad mood that a good manicure or maybe some cool nail extensions can't fix. Sometimes you just have to bring some color to your world, right?! 🌈
I do pedicure as well. Your feet never have a day off so let me take care of them for you. There is no better feeling than after a pleasant and neat pedicure. Likewise, I love doing maderotherapy. It's always so nice to see how we make clients feel beautiful and satisfied with their body shape.
A happy client is what's most important to us!
Come and meet the Adria Team, and enjoy our positive energy and smiley faces! ❤️